Travel Insurance
Preface
Getting effective travel insurance for motorcycle tours overseas is an issue often raised in motorcycling circles. With the seemingly ever-increasing number of motorcycle tour operators in the market – and the number and variety of tours available – the issue will continue to be a live one.
This page and the PDF document referenced at the end of it look at motorcycling conditions in the travel insurance policies of several Australian insurance retailers. Invariably, their policies are designed and intended for Australian based customers. If you're based in a different country, you will need to check locally or verify with the retailers whether you can be covered.
Overview
There is a wide variety of motorcycling conditions amongst both retailers and underwriters. Not surprisingly, there are many more retailers than underwriters; and retailers with the same underwriter can have varying conditions.
The specifics are included in the referenced PDF document; but key issues relating to motorcycling include the engine capacity of the bike, requirements relating to licence and motorcycling gear, hirer insurance excess, personal liability and compensation for death or permanent disability.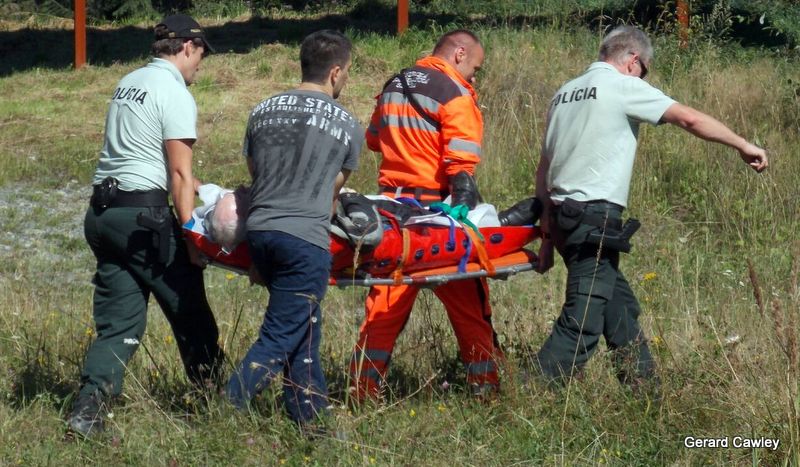 Many companies (i.e. retailers) limit their coverage of motorcycling to bikes of 200cc or 250cc engine capacity.

Amongst the companies whose travel insurance has no upper limit on a motorbike's engine capacity, the key conditions (with some exceptions) are:

the rider and pillion must be wearing a helmet (not all companies specify this)

the rider must have a current and valid Australian motorcycle licence that covers the type and capacity of the bike being ridden (one company specifically excludes learner permits
and provisional licences)

the licence must be valid for the country of riding or, if not, the rider must also have a valid licence for that country

the pillion must be riding with a rider who has a licence valid for the country of riding.
The wording relating to these conditions varies in some respects from company to company; even, as noted above, amongst companies with the same underwriter. In a couple of cases, the wording is surprising loose. However, for practical purposes, adhering to the above conditions will keep you within all the policy requirements relating to licensing and gear.
There is very limited coverage for any expenses relating to damage to a motorcycle or retrieval of a damaged motorcycle. Most policies will not cover this or even cover the hire company's excess.
Any payments for personal liability relating to a motorcycle are excluded (as they also are relating to any motorised vehicle).
Some companies exclude payments for accidental death or disability resulting from a motorcycle incident. Most companies, however, seem to include these benefits (by not excluding them).
Banks
Travel insurance offered by the major banks is worth mentioning if only because of their potentially attractive offer of "complimentary" travel insurance with the use of certain categories of credit card. However, the "complimentary" insurance provided by banks is limited to engine capacities of 200cc or 250cc.
Other Coverage Issues
There are, of course, several other coverage issues that might be relevant to but not directly related to a motorcycle tour, e.g., ballooning, paragliding and a range of sports. There are important differences in how policies cover such issues. These should be carefully researched in selecting a company for travel insurance or in choosing activities that you might undertake on the tour. These are in addition to the raft of issues one would normally look carefully at.
Claims
The handling of claims, it would seem, is undertaken by the "insurer" which is the underwriter. This means that under any of the policies underwritten, for example, by Allianz, your claim will be handled by the same team from Allianz; and in the same way.
Detailed Analysis
A detailed analysis of insurance companies' coverage of motorcycling riding or pillioning in their travel insurance policies is set out in this PDF document:

Travel_Insurance_Comparisons