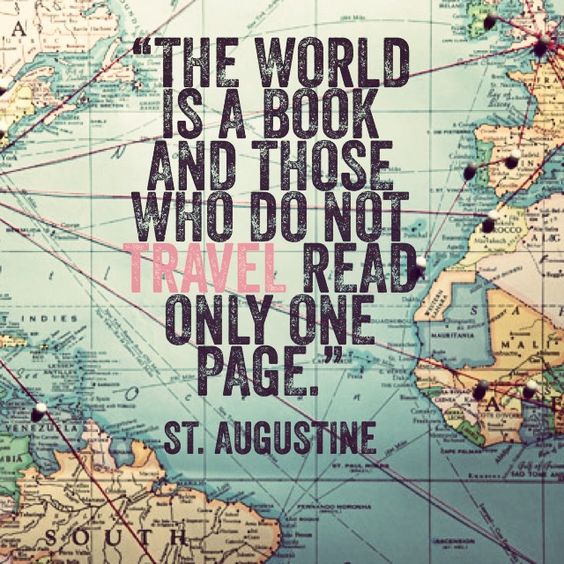 Meanders Abroad
Motorcycle Adventures Overseas

I had initially figured that overseas trips of any sort wouldn't likely be part of my retirement plans. I had done quite a few over the years as part of my job, although there were a few destinations that I still wanted to experience and enjoy.
It wasn't until I got into motorcycling post retirement (2005) that a new interest in overseas travel emerged, with the opportunities to do motorcycle tours abroad.

I've been on a few since then, starting with Rajasthan, India, in 2007. You can read my stories on the pages below, which also include route maps and guides to the tours that I prepared with some research about the history and sights of the lands visited (mostly lifted from Internet sites!).

Delving into the history of places to be visited has become something of a passion for me. Maybe I was inspired by Gulistan who wrote so long ago:
 
A traveller without knowledge is a bird without wings
 
The Tours
The write-ups below vary in their form. That's because I have had to write some well after they took place – from memory!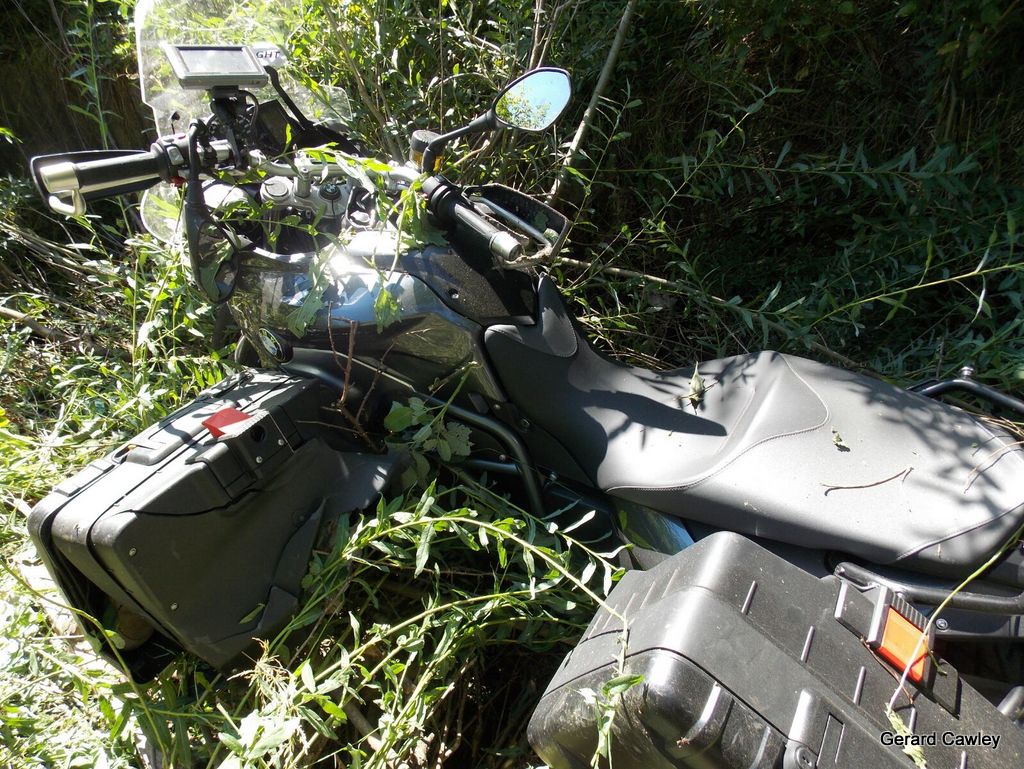 Central Europe and Balkans Part 2
This is the write-up of as much of the tour as I manged to accomplish - plus the aftermath. The tour for me was truncated owing to a bad accident only some 8 days into it. The unfortunate events are described on this page.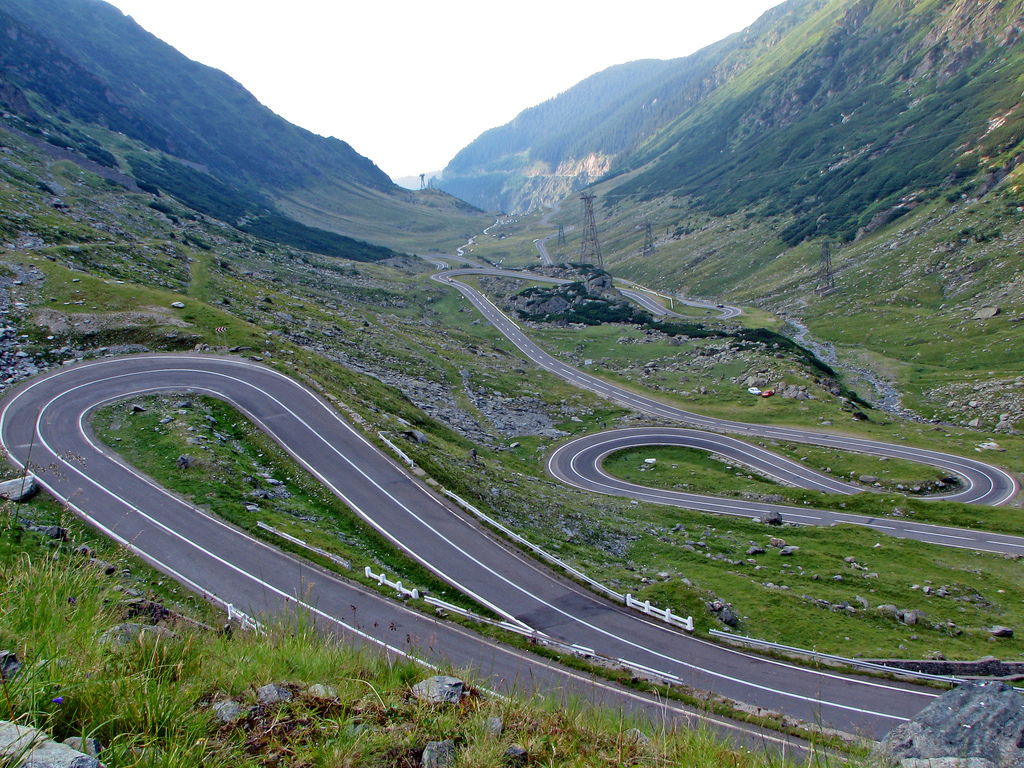 Central Europe and Balkans Part 1

This was published when the tour was still a little way off (Aug-Oct 2016). It'd taken some planning. It was to be a 48-day tour covering fifteen countries in Central Europe and the Balkans. We'd be riding across and through several large mountain ranges as well as visiting fairy-tale and draculesque castles, haunted or not, plus some of Europe's most spectacular cities. And the "best road in the world" according to Top Gear (the Transfăgărășan Hwy).


This was a trip of adventure. The tour was in western Mongolia - a part of Mongolia pretty much untouched by tourism. It's remote, isolated and lonely. It was a lot more demanding that I had expected, despite the forebodings of 'no roads'. It was wild to say the least...across the wide open Mongolian steppes, through the deserts of the Great Lakes Depression, into the Altai Mountains and into Kazakh country in the far west of Mongolia. Watch for the eagle hunters!

 
This was a well-planned and executed private tour amongst friends. No commercial tour operator involved. It had special appeal because it was with friends; and it was amazing in so many respects. Not only was South Africa a great place to ride, it had scenery and history that daily captured your attention.
 
This was a last-minute inspiration to fulfil a wish to take my then 14 year old grandson, Oskar, on a "trip of a lifetime." And it was just that for him. It was pretty interesting and exciting for me too. The south of India has lots of special appeals in its mountain scenery, its plateau of temples and cities and its beautiful beaches.
 

This was a ride across "the roof of the world" traversing the Tibetan Plateau - the world's largest and highest plateau with an average elevation in excess of 4500m. It took in not only the mystique of places like Lhasa's Potala Palace, home of Dalai Lamas for centuries; but also the magic of Mt Everest Base Camp and the closeness of the mightiest peaks of the Himalayas.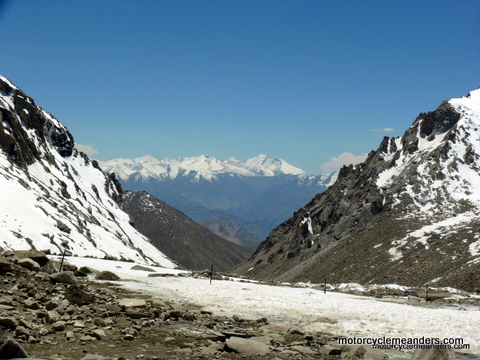 After several years of refusing to face crossing the Himalaya Range on a tour, I finally faced my demons front on. Once we got up the notorious Rohtang Pass I wondered why I had been so hesitant. This tour was a new experience in more ways than one: it was a change of scene in being an up-close and personal encounter with the mighty Himalaya and it was breaking new ground in travelling with a different company.
 
This was a new itinerary that included three Sub-Continent countries in the one tour. It provided a great opportunity to take my then 13-year-old grandson, Dylan, on a fantastic adventure to the Sub-Continent. It was also a unique venture in riding through the remote countries of Nepal and Bhutan.
 
A tour of four Balkan states: Slovenia, Croatia, Bosnia and Herzegovina, and Montenegro; as well as the Dolomites in the North Italian Alps. Just the greatest of challenging and enjoyable riding; and brilliant topography and scenery. Five countries and eleven border crossings!

A venture into North Africa to a country with lots of Arabic, African and European influence on its history and culture. The experience included lush green fertile valleys, dry barren sandy and rocky deserts, snow-capped rugged mountains, and bustling exciting cities.
 
The meeting, mixing and melding of East and West: continents, cultures, conquerors and convictions. Harmony and discord. It's all there in Istanbul alone, but also permeates the countryside, the towns and the people.
A venture into a vastly different experience of the sights, smells and sounds of this vast desert region in India's most westerly province. Highlights include the old palaces, forts and mansions of past eras; with a visit to the Taj Mahal to climax the trip..




Epilogue

This is just an historical note on my experience with tour company travel.
In the very early stages of my motorcycling era, which started only in 2005, one of my fellow travellers at the time had not long before been to the top of the world (Himalayas) with Ferris Wheels Motorcycle Safaris; and introduced me to the experiences that waited.
I did five tours with Ferris Wheels (subsequently World on Wheels) before I chose to do Himalaya with another tour operator. I say something on the Himalaya page about the reasons for doing this. In no way did they imply an adverse judgement about the Ferris product. On the contrary, having already done five tours should have been evidence enough of my satisfaction with and support for their product.
However, along with several other Ferris Wheels clients, I was to be confronted with an unexpected and unpleasant reaction from Ferris Wheels/World on Wheels, saying they felt "personally betrayed" and calling upon me and others to "re-evaluate where [we] will place [our] loyalties." I made many attempts to obtain some redress both on behalf of myself and others who were publicly maligned, but to no avail. It was a sad and upsetting experience from an organisation that could otherwise boast a first-class product but which has displayed scant respect or regard for supposedly valued clients.
Some months after writing the previous paragraph, I decided to write about my experience with World on Wheels (formerly Ferris Wheels Motorcycle Safaris) - probably in search of some form of cathartic resolution. Here is my record of the experience: World on Wheels.